DISPLAY TECHNOLOGY NEWS ROUNDUP 03.12.19
Tuesday, March 12, 2019
Display Alliance in CPT, China, Galaxy S10, Mini LED, News Roundup, OLED, Samsung, Trade War, USA, VR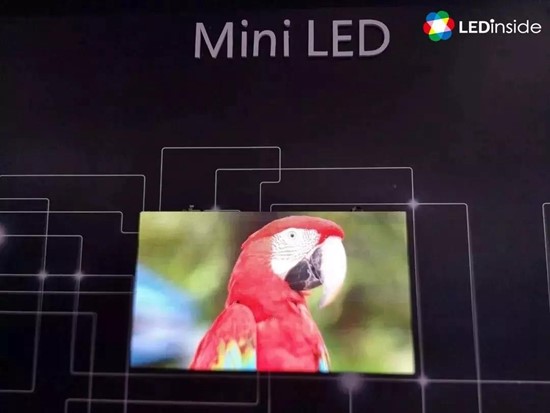 Image via LED Inside
Display Alliance is sponsored by Smarter Glass ( www.smarterglass.com ) , a leading distributor and solutions provider with nearly 15 years specializing in the global LCD display industry and PCAP touchscreens. This blog is an open resource for the display industry and welcomes content and sponsorship from readers. Contact us to discuss how we can work together on Display Alliance.
CPT to cut 70% of jobs "Chunghwa Picture Tubes (CPT) has announced plans to slash as many as 2,500 jobs or nearly 70% of its total workforce, as it struggles to survive from its restructuring efforts. As the company has sunk into financial difficulties due to unfavorable environments, the company has to streamline its operations including cutting expenditure on personnel and dispose idle facilities, the company said in a statement." via DigiTimes
Galaxy S10 Flexible OLED Sets Twelve New Display Records "DisplayMate Labs under the guidence of Dr. Ray Soneira announced no less than 12 new display records, matched or set by the latest flexible-curved, now full screen AMOLED display found in the flagship Samsung Galaxy S10." via Display Daily
Luci debuts lightweight VR glasses with dual Micro-OLED displays for entertainment "The dual Micro-OLED displays have very clear optics, a good contrast ratio, and a 70-degree field of view that lets you see the equivalent of a 1,023-inch TV screen in high definition (1080p resolution per eye)." via Venture Beat
Fine Pitch and Mini LED Displays Become Focus of Chinese LED and Panel Manufacturers "To keep up with the market trend, Chinese LED manufacturers are also pushing their technology development in Mini LED and fine-pitch displays." via LED Inside
US-China Trade Talks Reach Critical Phase "Yet mixed signals coming from the White House and Beijing are causing analysts to question whether President Donald Trump and his Chinese counterpart, President Xi Jinping, will be able to finalize an agreement to end a costly trade war by early April as originally predicted." via Voice of America
Article originally appeared on Display Alliance (http://www.displayalliance.com/).
See website for complete article licensing information.