DISPLAY TECHNOLOGY NEWS ROUNDUP 05.17.19
Friday, May 17, 2019
Display Alliance in Display Week 2019, Fujitsu, I-Zone, News Roundup, PCAP, SID, Samsung, The Wall, Tianma, Trade War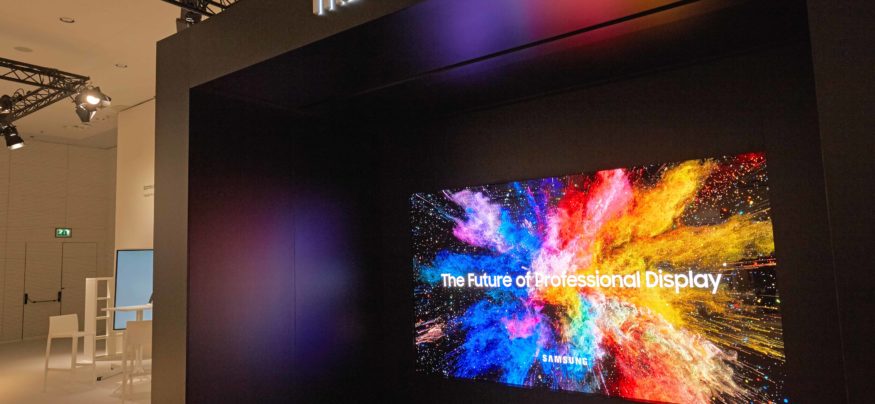 Image via Insights - Samsung
Display Alliance is sponsored by Smarter Glass ( www.smarterglass.com ) , a leading distributor and solutions provider with nearly 15 years specializing in the global LCD display industry and PCAP touchscreens. This blog is an open resource for the display industry and welcomes content and sponsorship from readers. Contact us to discuss how we can work together on Display Alliance.
SID Reveals Display Week 2019 I-Zone Winners "The I-Zone winners honor the most significant advances in display technology and systems, products, prototypes and manufacturing processes presented by exhibitors at Display Week." via Yahoo! Finance
"The Wall" by Samsung Wins Coveted Display Industry Award "Samsung Electronics Co., Ltd. today announced that the company was awarded Display of the Year from the Society of Information Display (SID) for its innovative modular MicroLED display, The Wall." via Display Week Virtual Press Room
Fujitsu Adds Large, Projected Capacitive Touch Panels "Fujitsu Components America has added 21.5-inch and 31.5-inch projected capacitive (PCAP) touch panels to its standard PCAP-S series line. The expansion addresses the increasing OEM development of large, interactive displays for digital signage, industrial PC, instrumentation, medical equipment, and smart retail applications." via Display Week Virtual Press Room
The Tianma Group Announces Three Technology Innovations as People's Choice Award Nominees at Display Week 2019 "The Tianma Group is introducing three advanced technologies at Display Week 2019 – 7.56" Micro LED, LTPS Mini LED High Dynamic Range (HDR) LCD, and a new Flexible AMOLED – all of which have been nominated in the show's "People's Choice Award" competition." via Display Week Virtual Press Room
How Xi Jinping's colleagues rejected an 'unequal' trade deal "Early this month, the Chinese government sent the U.S. a trade deal draft that had been slashed from 150 pages -- painstakingly assembled by both sides over five months of negotiations -- to 105. The move riled U.S. President Donald Trump and brought progress on the trade talks to a screeching halt, as Beijing surely knew it would." via Nikkei Asian Review
Article originally appeared on Display Alliance (http://www.displayalliance.com/).
See website for complete article licensing information.