DISPLAY TECHNOLOGY NEWS ROUNDUP 08.28.18
Tuesday, August 28, 2018
Display Alliance in AUO, Apple, D33, JOLED, Micro LED, News Roundup, OLED, Panasonic, Quantum Dot, Quantum Materials Corp, iPhone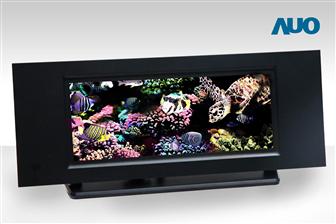 Image via Digitimes
Display Alliance is sponsored by Smarter Glass ( www.smarterglass.com ) , a leading distributor and solutions provider with nearly 15 years specializing in the global LCD display industry and PCAP touchscreens. This blog is an open resource for the display industry and welcomes content and sponsorship from readers. Contact us to discuss how we can work together on Display Alliance.
Apple may unveil largest-ever iPhone with crisper OLED screen and major software upgrade "There'll be a new high-end iPhone, internally dubbed D33, with a display that measures about 6.5-inch diagonally ... That would make it the largest iPhone by far and one of the biggest mainstream phones on the market. via The Economic Times
Panasonic joins effort to license out low-cost OLED panel making process "The unlisted affiliate, JOLED Inc, is in talks with several global panel producers to license its printing process for OLED panels, where organic colour materials are deposited onto glass substrates in a way similar to ink-jet printing." via Money Control
Quantum Dots: Liquid-state quantum dot white LEDs have high luminous efficiency "...quantum-dot(QD) based white LEDs that exhibit a record luminous efficiency of 105 lm/W for green/blue light generation and 64 lm/W for red-green-blue (RGB) light generation. With further development, the new LEDs could reach efficiencies over 200 lm/W..." via LaserFocusWorld
Quantum Dot LED Development Achieves Milestone of Exceeding One Year On-time Test "With its unique characteristics for lighting, the implementation of quantum dots with LEDs has enhanced the efficiency and performance of LED display and lighting." via LED Inside
AUO to unveil 12.1-inch full-color TFT-driven micro LED display "AUO claimed it is the world's first to have successfully developed the highest resolution full-color TFT-driven micro LED display technology." via DigiTimes
Article originally appeared on Display Alliance (http://www.displayalliance.com/).
See website for complete article licensing information.