DISPLAY TECHNOLOGY NEWS ROUNDUP 12.06.18
Thursday, December 6, 2018
Display Alliance in China, Huawei, LCD, LED, MicroLED, Mini LED, News Roundup, Quantum Dot, Samsung, TV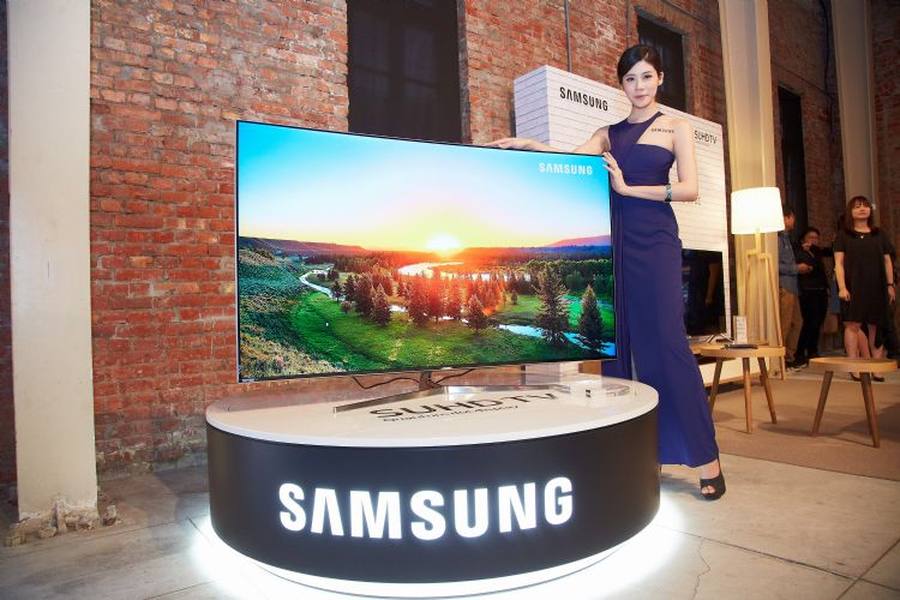 Image via DigiTimes
Display Alliance is sponsored by Smarter Glass ( www.smarterglass.com ) , a leading distributor and solutions provider with nearly 15 years specializing in the global LCD display industry and PCAP touchscreens. This blog is an open resource for the display industry and welcomes content and sponsorship from readers. Contact us to discuss how we can work together on Display Alliance.
Samsung Display to shift one 8.5G LCD fab for QD-OLED panels in mid-2019, say sources "Since the L8-1 fab is currently focusing on production of 49- and 55-inch LCD TV panels, the planned production shift will result in a reduction of Samsung's TV panel shipments to below 30 million units in 2019..." via DigiTimes
Huawei C.F.O. Is Arrested in Canada for Extradition to the U.S. "...Ms. Meng's detention raises questions about the Trump administration's overall China strategy. Beijing is now likely to pressure Canada to release her and to press the United States to avoid a trial..." via New York Times
LCD price collapse drowns once-flying panel makers "Manufacturers of liquid crystal display panels have been hit hard by falling prices stemming from weak demand for TVs, and with Chinese players further ramping up output, the market's ill winds look unlikely to abate soon." via Nikkei Asian Review
[Micro LED Technology Research Contest – Honorable Mention] Quantum Dots Based Full-color Display on MicroLED Technology "...the research result of the team, which combined UV Micro LED array, photoresist mold, and RGB quantum dots to demonstrate a full-color Micro LED display..." via LEDinside
Mini-LED adoption driven by high-end LCD displays and narrow-pixel-pitch LED direct-view digital signage "While micro-LEDs require major technology breakthroughs in assembly and die structure, as well as a significant overhaul of the manufacturing infrastructure, mini-LED chips are just scaled-down traditional LEDs, and can be manufactured in existing fabs with no or little additional investment." via Semiconductor Today
Article originally appeared on Display Alliance (http://www.displayalliance.com/).
See website for complete article licensing information.