DISPLAY TECHNOLOGY NEWS ROUNDUP 12.07.17
Thursday, December 7, 2017
Display Alliance in Apple, BOE, Flexible OLED, Japan, Japan Display, LG, Nano Cell Technology, News Roundup, OLED, QLED, Sharp, South Korea, TV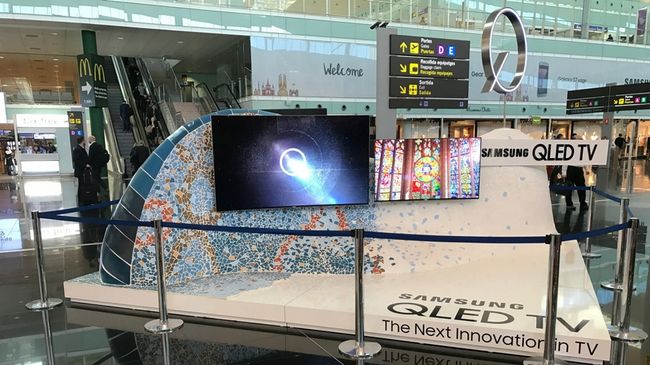 Image via TechRadar
Display Alliance is sponsored by Smarter Glass ( www.smarterglass.com ) , a leading distributor and solutions provider with nearly 15 years specializing in the global LCD display industry and PCAP touchscreens. This blog is an open resource for the display industry and welcomes content and sponsorship from readers. Contact us to discuss how we can work together on Display Alliance.
Sharp to seek all-Japan OLED alliance to counter South Korea's Samsung, LG "TOKYO (Reuters) - Japan's Sharp Corp (6753.T) will ask the government to help it form an alliance with rival Japan Display Inc (6740.T) in OLED technology to better compete with South Korean makers..." via Reuters
OLED vs QLED: the battle of the TV tech titans "But does QLED represent the current peak of TV technology – as many people appear to think – or does it just get more of an advertising push?" via TechRadar
Nano Cell technology ups the ante for LCD TVs "LG's Nano Cell technology is built on a breakthrough innovation called Quantum dot, which was first seen in TVs a few years ago..." via TECHGOONDU
BOE Pushing to Supply Its Flexible OLEDs to Apple "BOE, which is the biggest display manufacturer in China, is looking to supply its flexible OLEDs to Apple" via The Electronic Times
Japan Display affiliate becomes nation's first to commercially sell OLED screens "An affiliate of Japan Display Inc (6740.T) sold its inaugural batch of OLED screens on Tuesday, becoming the first Japanese company to commercialize an advanced technology that is currently dominated by South Korean rivals" via Reuters
Article originally appeared on Display Alliance (http://www.displayalliance.com/).
See website for complete article licensing information.